When it comes to homeschool biology, we will be the first to say that labs are essential to learning. The hands-on experience of dissections will have a profound effect on your students' learning, and it will add an element of fun!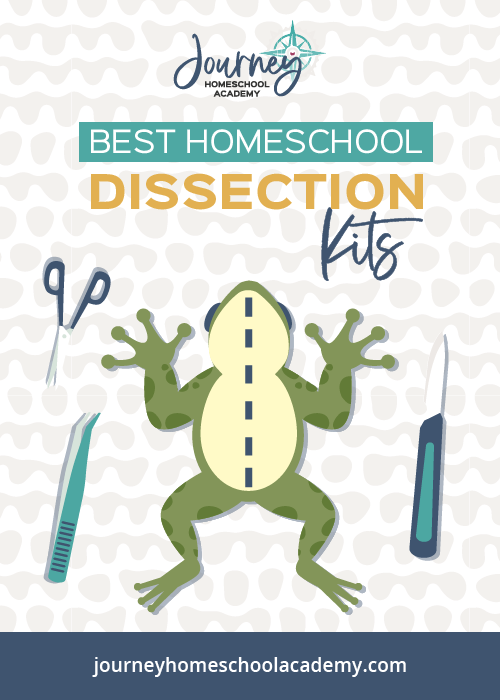 Most homeschool curriculums don't include specimens for dissection, so you're probably wondering where can you find the best homeschool dissection kits to go along with the biology curriculum you chose.
Fortunately, you have some options! There are quite a few quality dissection kits on the market that will work great for homeschool biology. After reviewing the options, we've put together a list of the best homeschool dissection kits available online for purchase!
BONUS! If you're considering using Experience Biology: Level C for your student's high school biology science course, we include an array of dissection opportunities for your student. Not only that, but we walk your student step-by-step through the dissection process so they know exactly what to do and what they're looking at.
Getting Set Up With Dissection Tools
To successfully complete any dissection, you're going to need a set of versatile tools! Many kits come with tools, but if you're looking to have a versatile set of tools on hand, we recommend this very affordable set of 17 tools from Home Science Tools!
No matter the age of your student, be sure that there is adult supervision during each dissection. When using tools like a scalpel (VERY sharp blades!), it's important that adults be watching closely.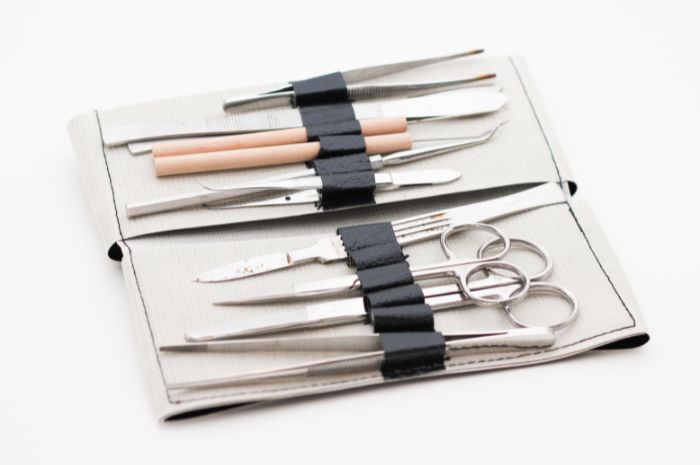 In addition to tools, always make sure that you have plenty of nitrile gloves on hand to be worn when handling any dissection specimen. We also recommend that whoever is doing the dissection wear some sort of eye covering and an apron dedicated to lab time! This will keep the dissection area cleaner and your student safe from harmful chemicals, spills, and splatters!
Now that we've discussed the tools and safety items that we highly recommend for all dissections, let's talk about the best homeschool dissection kits available for online purchase!
8 of the Best Homeschool Dissection Kits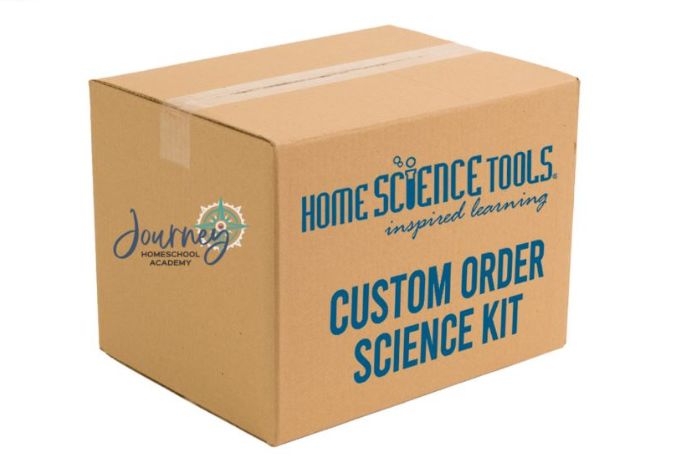 This lab kit was designed to accompany Experience Biology, our homeschool biology course at Journey Homeschool Academy! Excluding a microscope, this kit includes all specialty items needed to go along with the lab's outline in Experience Biology (not just the dissection specimen).
The specimens are well preserved, and everything is shipped in one box to be used throughout your school year! This definitely tops our list as the best homeschool dissection kit, as do many of the following kits from Home Science Tools!
Dissections specimen in this kit include:
Worm
Clam
Crayfish
Sea star
Fetal pig
Dogfish shark
Human anatomy is an important part of studying biology, but there's no dissection kit for this topic! However, dissecting and studying mammal organs can give your student a better idea of how human organs function.
This dissection kit includes four dissection specimens: a cow eye, a sheep heart, a sheep kidney, and a sheep brain. It also comes with a dissection guide for each organ (and a few tools!).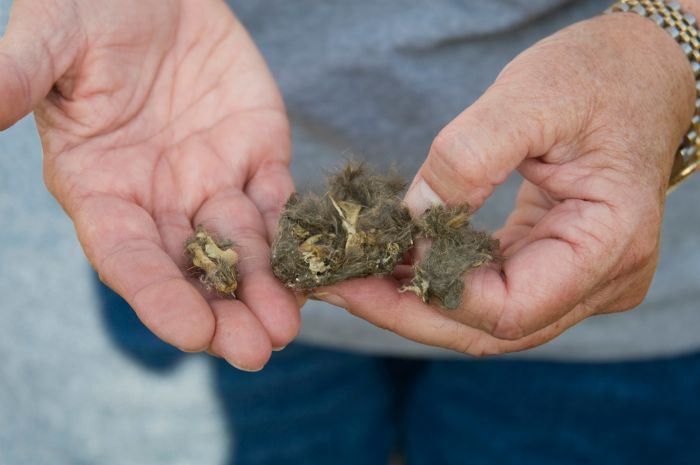 For students who are still a bit squeamish at the thought of dissecting preserved animals, owl pellets are a great first dissection option! This owl pellet dissection kit is also perfect for younger students who aren't ready to use a scalpel just yet.
The dissection of owl pellets lays the foundation for discussions about the food chain and how one animal can play such a huge part in life science. Although the pellets in this kit have been sterilized to minimize bacteria, you should still be sure to use a disposable plate or tray when dissecting owl pellets!
Another great option for beginners and younger students is a crayfish dissection! It's less "icky" than other dissection specimens and provides a wealth of learning opportunities surrounding invertebrates and crustacean anatomy.
This kit includes a teacher's manual and a step-by-step student guide with labeled color images. For this dissection, we recommend following along with this fantastic crayfish dissection video on YouTube!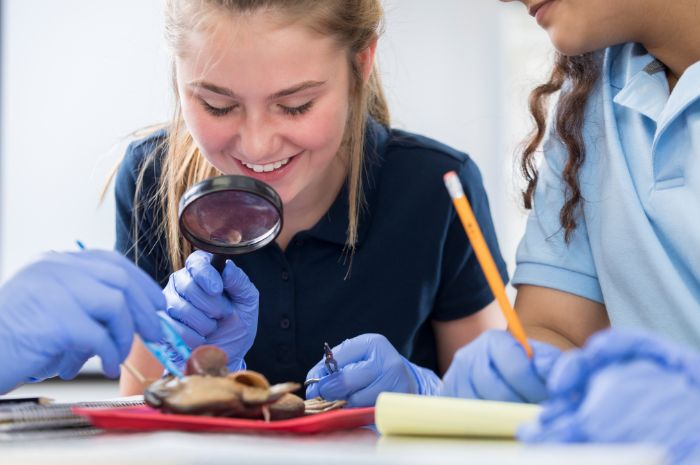 Students of all ages can use this dissection kit to learn more about amphibians, specifically frog anatomy! If you live near a body of fresh water, we encourage you to first take your student there to observe frogs in their natural habitat. Then, head back home and use this preserved frog specimen to better understand the anatomy of this cold-blooded vertebrate animal!
This advanced dissection kit includes a wide variety of homeschool dissection specimens, including a fetal pig, frog, and clam. It also includes a tool kit and an illustrated book called How to Dissect, by William Berman.
As an "advanced" kit, we recommend this kit for middle or high school students. Please note that this kit only contains animal specimens and not any other biological specimens like plants.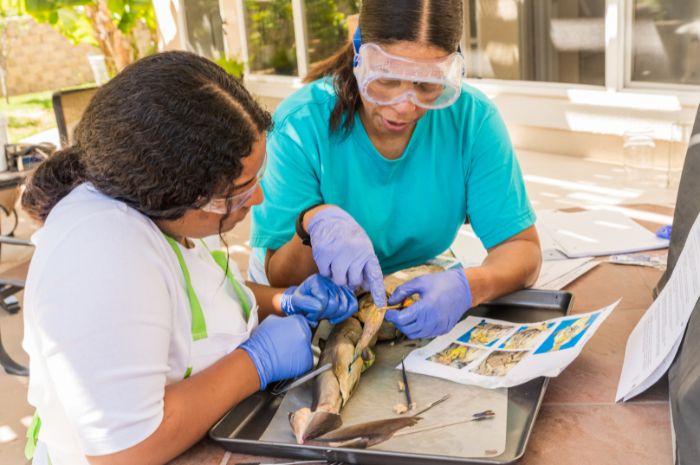 Most comprehensive dissection kits don't contain a shark specimen. So, here's one that does!
This preserved shark specimen and the tools that accompany the kit will provide hands-on learning during your homeschool studies on marine biology. You'll also notice that the vessels inside the shark are injected with red and yellow latex to make the identification part of the dissection easier.
Note: According to the seller, dogfish sharks are often in short supply, so keep an eye out for if they go in and out of stock! It might be worth purchasing in advance!
Not for the faint of heart, this eye specimen set ranks on our best homeschool dissection kits list for its uniqueness and affordability!
While studying the anatomy of mammals, your student can study the similarities and differences between a cow's eye, a sheep's eye, and a pig's eye. Each of these specimens is similar in anatomy to the human eye, and by the end of the dissection lab, students will have a better understanding of how their own eyes work!
Other Homeschool Dissection Specimens
Dissection kits are a fantastic all-in-one option for biology labs because they usually come with tools, instructions, and the specimen. However, if you already have the tools, consider purchasing individual specimens like these homeschool dissection specimen options!
The benefit to purchasing individual specimens is that they're often much cheaper than a full kit.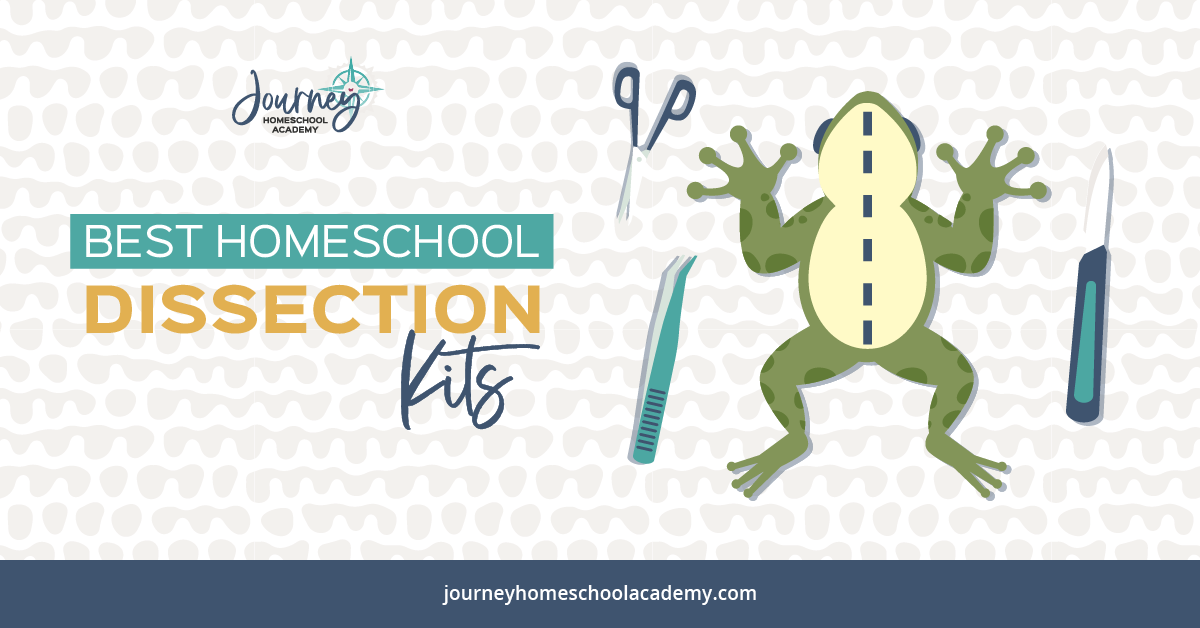 A Final Note About Dissections…
The majority of the dissection kits listed above come with paper guides that are designed to walk your student through the dissection process. While these guides may work just fine for some, we at Journey Homeschool Academy have found that video dissection guides allow students to experience more success.
In our homeschool biology course, Experience Biology, we have included lab videos that walk students step-by-step through each dissection. The videos will help your student…
know exactly what to do to dissect their specimen,
identify what they're looking at,
and then apply what they've learned.
The concepts learned during each dissection and video will be reinforced through reading assignments, research questions, and comprehensive quizzes. There's no such thing as too much hands-on learning!