Sometimes it seems like there are as many styles of homeschooling as there are homeschool families. Classical, unit studies, online classes, video-based lessons, Charlotte Mason, unschooling … the possibilities are endless! Each style has its pros and cons.
And let's be honest: By the time our homeschool journeys are finished, we've probably experimented with nearly all of them.
So when someone references "living books," what exactly are they talking about? Which homeschool style uses living books?  We'll look at all of this, and then we'll share why Journey Homeschool Academy uses living books in our homeschool science curriculum!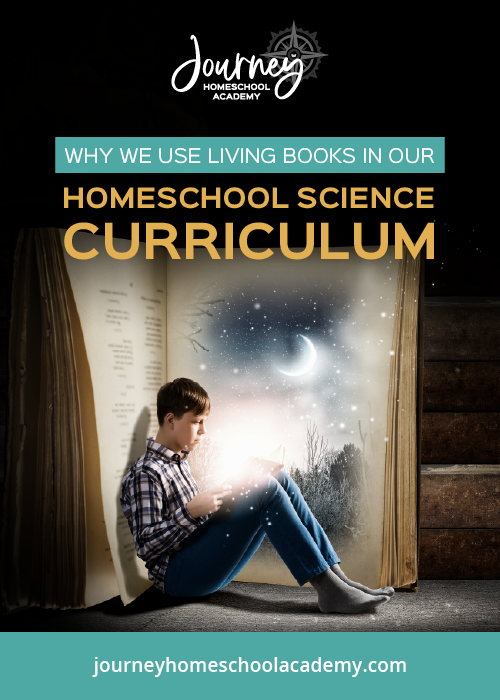 All About Living Books
Charlotte Mason was a British educator who lived around the turn of the nineteenth century. She was among the first to introduce the idea of "living books" in education. Mason believed that children should be taught a love of learning, so they could continue to educate themselves through high school and beyond.
But what exactly are living books? Unlike textbooks, living books don't contain "just the facts." Scientific and historical facts are important, and we encourage our children to memorize lots of them! But living books draw the reader into the story. Like textbooks, living books may be written by an expert. But living books are always written by someone who either has personal experience or a true passion for the topic.
When someone has personal experience with a topic, they can tell their story firsthand. Their interest and passion for the subject naturally shine through their writing!
3 Reasons We Use Living Books for Science
These aren't the only reasons we use living books, but they are some of our favorite reasons!
1. Living Books Help Teach Kids To Love Science!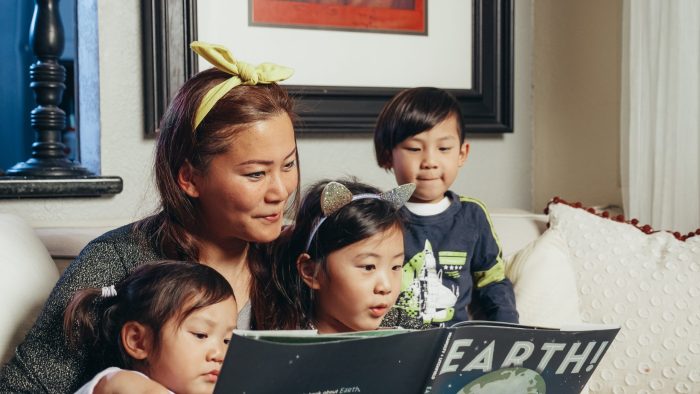 Probably the top reason we use living books is that we want kids to learn to love science! So many adults are intimidated by science. But kids are naturally curious and aren't intimidated by the complexities of science. And science is how we learn about the world around us: about the world God created, how to care for his earth, and our own bodies!
2. Living Books Present the Scientific Facts in Ways That Are Easy To Remember
Because some living books take the form of first-person stories, they teach memorable lessons that make scientific facts unforgettable. When we attach a fascinating story or a unique perspective to a specific science topic, our kids tend to remember it more than if they just read the same fact in a textbook.
3. Living Books Work Hand-in-Hand With Textbooks
There's nothing wrong with using a textbook as the "spine" (or primary guide text) for your school subjects. But teaching science doesn't have to mean just reading from a textbook. But after you've covered a subject in your textbook, you can now fill it in with amazing living books. These books can complement your textbook readings with true stories, fun anecdotes, and beautiful pictures.
How To Teach Homeschool Science With Living Books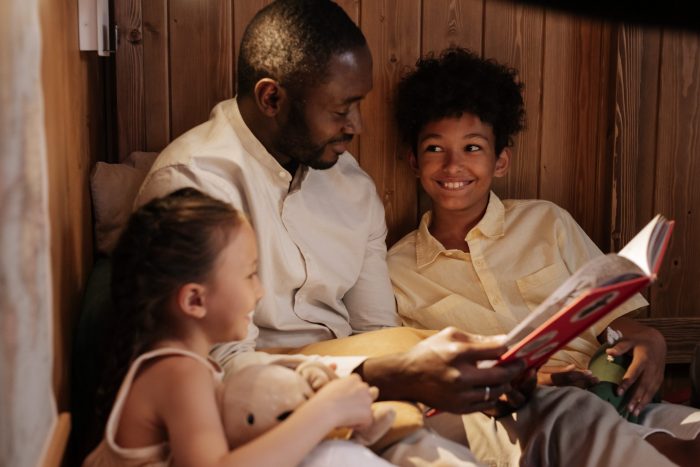 One of the best ways to teach your children to love reading is to simply read in front of them. When you normalize seeking out information about an interesting topic, your kids will learn to love reading as well.
Reading living books with your children as they grow. Even high school students can benefit from having a parent read aloud to them. We're never too old for read alouds. (Just look at how much Americans spend on audiobooks each year!)
Finally, you can assign different living books to each child based on their own unique interests and abilities. If you're studying biology as a family, pay attention to what each child enjoys. Maybe one child is fascinated by cell reproduction, while another wants to take a deep dive into photosynthesis. After you've gathered for your family science lesson, you can then send each child on his way to explore these books on their own. Maybe you can even have them report back on their findings so everyone can learn from the research of one child.
Keeping Track of Your Living Books
You certainly aren't required to keep a record of the books you've read with your children! But if you'd like to keep track of your reading adventures, you can use the Goodreads website or app. A reading journal works just as well. Be sure to note any facts that you or your children may want to remember and revisit later.
A Few of Our Favorite Living Books To Get You Started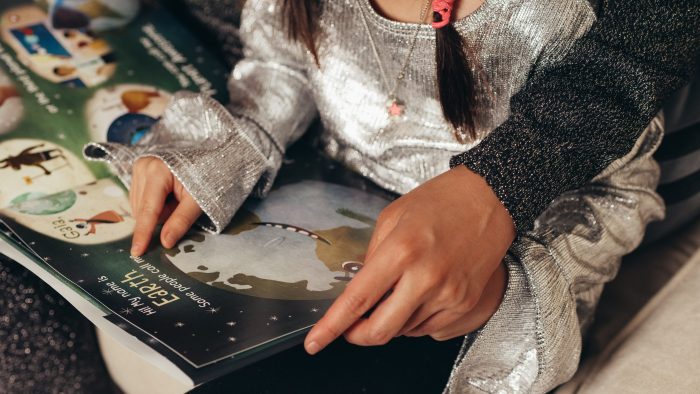 One of our favorite living books is The Librarian Who Measured the Earth, by Kathryn Lasky. This book tells the story of the Greek philosopher Eratosthenes, among the first people to measure the earth. This book is geared toward younger children, although older children will enjoy it as well.
Exploring Exoplanets, written by Deborah Kops, is a fascinating read for older elementary school students. Kops introduces the concept of exoplanets in a way that children can understand, and the incredible photography helps support her words.
Learning measurements can be a difficult concept for young children! What's Smaller Than a Pygmy Shrew? and Is a Blue Whale the Biggest Thing There Is? Are both written by Robert E. Wells. These books explain in simple, easy-to-understand ways measurements work, introducing concepts as large as the universe and as small as a molecule.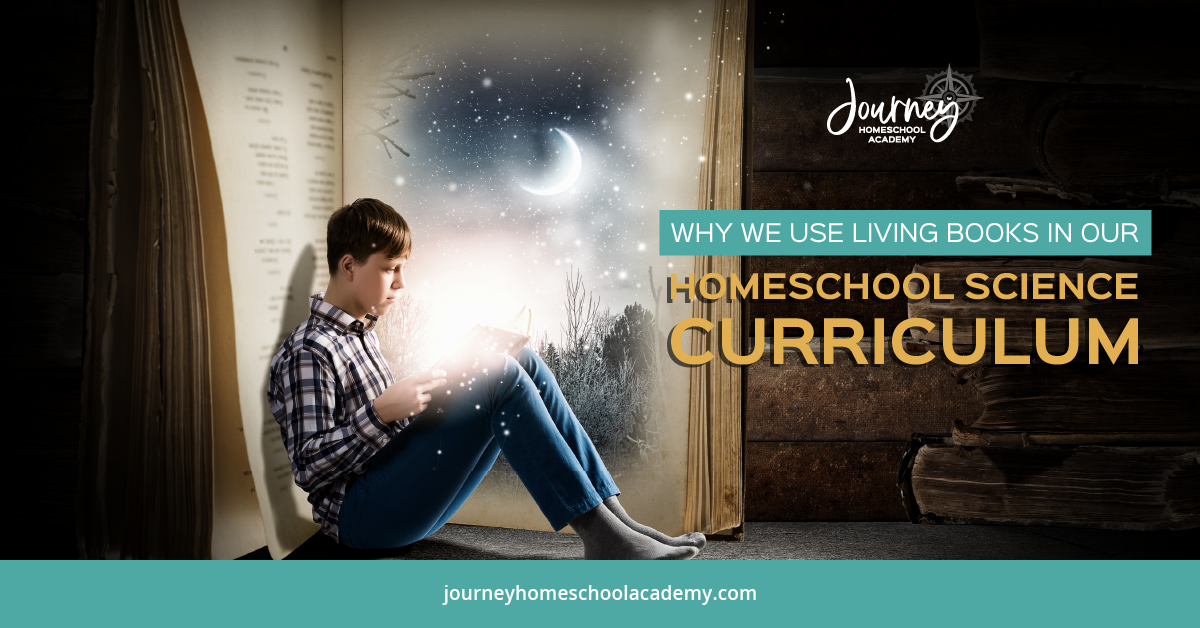 Check Out Our Elementary Science Book Lists!
We've curated several lists of our most highly recommended living science books. These lists are intended to be paired with our online elementary homeschool science courses. But the books are each great on their own as well!
Check out our lists of living books on several different science topics: 
Most of the books on these lists are written with elementary school kids in mind. But middle school- and high school-aged children can benefit as well.
Have you read any of these books? Which look most interesting to you? Tag us in a post on Facebook or Instagram and let us know!