Using homeschool workbooks as a supplement for learning is a great way to encourage independence in students of all ages. Most workbooks are loaded with pictures, activities, and fun-filled pages that can be completed on long car trips while waiting for dinner to cook, and just about anywhere else!
Regardless of the science curriculum you're using or the grade level you're teaching, we recommend using workbooks as an "extra bonus" to the subject material! Some will be simpler and easier to complete than others, but with many options to choose from, you're bound to find the perfect workbook for your homeschooled science student.
So, without further ado, here are our favorite homeschool workbooks for science lovers of all ages!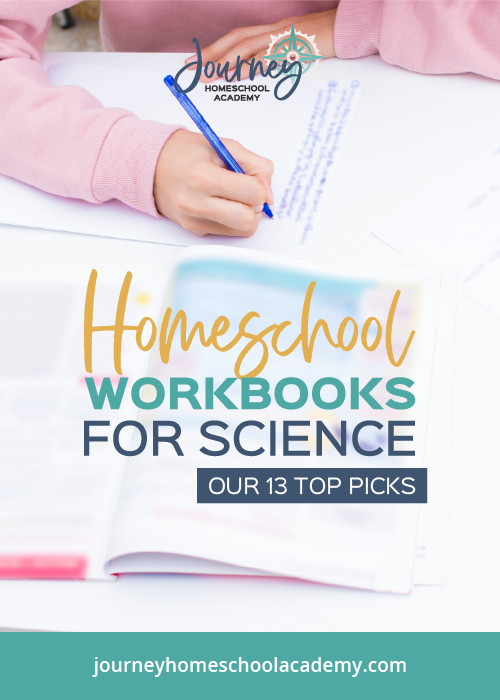 13 Homeschool Workbooks for Science
To make this search just a bit easier, we've broken up our selections into the following grade levels:
Preschool and Kindergarten
Elementary School
Middle School
Depending on the age of your child, adult supervision may be necessary. For very young students, you especially may need to help them understand the directions for each activity or puzzle. The beauty of workbooks is that there is unlimited flexibility! Don't feel pressured to get a workbook done by a certain date. The only thing that we really encourage is that you use a workbook in accompaniment with a solid science curriculum. Or, use them as a review during the no-school summer months!
Also, you'll see that we don't include any workbooks for high school students. This is because most high school students will have probably "outgrown" their love for workbooks. For high schoolers, we recommend that you replace workbooks with LOTS of labs, experiments, and videos. Fortunately, the science courses at Journey Homeschool Academy offer a slew of hands-on activities for high school students.
Preschool and Kindergarten Workbooks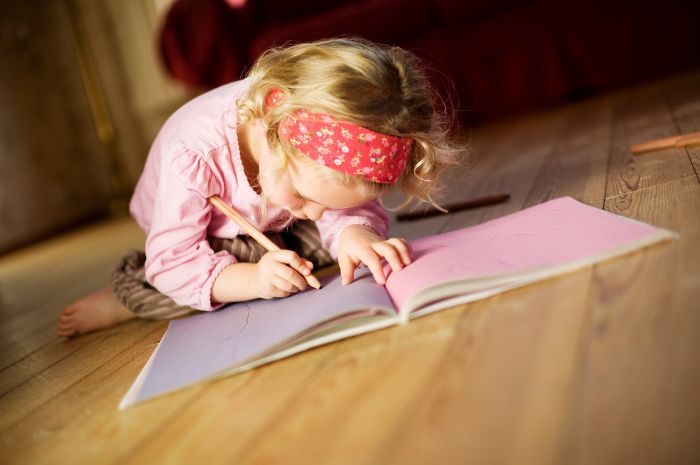 At an age where crayons, stickers, and scribbles are so well loved, this activity book will give your very young student a fun introduction to science as a whole. The publisher of this workbook also has many other similar workbooks for additional subjects like geography and thinking skills! They're very affordable, so grab a few!
Remember, younger children don't need to go crazy in-depth when it comes to science. The basics are best! This workbook uses color-coded pages to distinguish between physical science, life science, and earth science! Your pre-k or kindergarten student can get a grasp on the basics before moving up to elementary-level learning.
Written to be aligned with the Common Core Learning Standards, these workbooks are the coloring fanatic's dream! Both the pre-k activity book and the kindergarten activity book allow students to complete each activity and then color in the black-and-white images—the ultimate combination of learning and fun! It keeps science light-hearted and super basic, which is exactly what younger students need.
This is another excellent introductory science workbook that teaches just the basics and is nothing too complicated for little learners. The beginning of the workbook contains a progress chart too so that your kindergartener can track how many lessons they've done and celebrate when they've completed all 101!
Elementary School Workbooks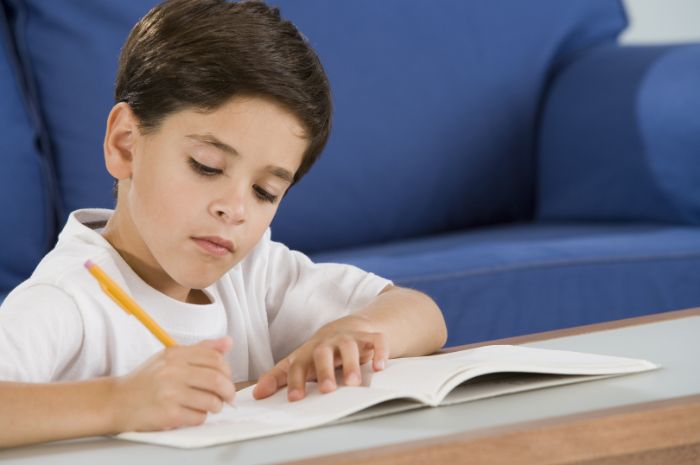 This workbook is perfect for elementary-age students because it combines coloring and reading. Each page displays diagrams that are accompanied by brief text descriptions for you and your child to read together. The author uses the story of creation to remind students about how science truly began!
With 50 pages of biology-focused illustrations and descriptions, this hand-doodled coloring book tackles biology in an engaging but educational way. To be quite honest, everyone loves doodles, so you could definitely get this for a middle school student as well!
Loaded with colorful pictures and diagrams, this astronomy workbook is seriously so much fun! Games, puzzles, and plenty of coloring opportunities are sure to inspire your little space lovers; plus, they're going to learn a lot about our solar system!
Designed for ages 7-9, this full-color workbook encourages kids to get outside, experience nature, and then come back inside and complete some amazingly illustrated pages all about earth science and the great outdoors!
Understanding key concepts of science is super easy with this extensive workbook! This is another great summer resource, and the illustrations are so colorful and engaging that your student may want to complete the activities just for fun – outside of regular school hours.
Note: This workbook does discuss evolution. If you're looking to avoid this topic with your elementary student, we suggest skipping over those pages and using the time to instead discuss Creation-based science.
Middle School Workbooks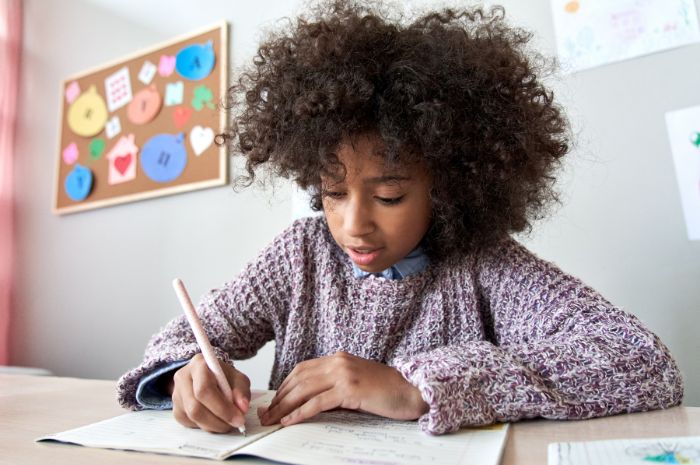 This workbook tackles each system of the human body with brief readings, review and comprehension questions, and hands-on activities. It's a great reinforcement for human anatomy studies and will increase your student's appreciation for their body and just how incredible each breath they take is.
They don't call this a "Big Book" for nothing! With 170 pages of games, experiments, quizzes, reading, and SO much more, this is truly the ultimate early physics workbook. Most middle schoolers won't be learning physics yet, but it's never too early to grasp simple physics concepts.
Older kids like to color too! With a pack of colored pencils, your middle schooler can bring earth science to life and color vibrant diagrams and pictures! The author of this book also has many other coloring books for various sciences (all available on Amazon!)
Many homeschool teachers like to use workbooks as refresher material for their kids to complete throughout the summer when traditional homeschooling takes a break (like most schools do). This is a very large workbook that would be perfect for reviewing science subjects in preparation for a new school year!
Need more ideas? We've got you covered with our top 13 workbook picks for preschool, kindergarten, elementary, and middle school!
But Wait! There Are More Homeschool Workbooks!
At Journey Homeschool Academy, one of our top goals is to provide homeschool students with a curriculum that keeps them engaged and interested. We truly believe that homeschool science can be enjoyable! To further this goal, we use workbooks as a part of our science curriculum.
To accompany our fun video lessons and reading lists, each course offers a Student Guidebook (our fancy word for workbook!) that reinforces learning through copy work (elementary level), lesson outlines, memory retention activities, and much more! Best of all, you can use our guidebooks alongside the workbooks we have listed and recommended above! There can never be such a thing as too much fun learning, and we're here to make sure your homeschool student gets the best science education possible.