Every year on April 22, Earth Day is celebrated as a reminder of the beauty and life that the planet earth offers to humans. So often, we take for granted what we have been given, and Earth Day is a great opportunity to revel in the natural resources and processes that make our lives both easier and more enjoyable. If you have kids, Earth Day is also a great opportunity for a science lesson! So, grab a few of the earth day books listed below and gather around the table (or couch!) for some fun earth day reading and hands-on learning!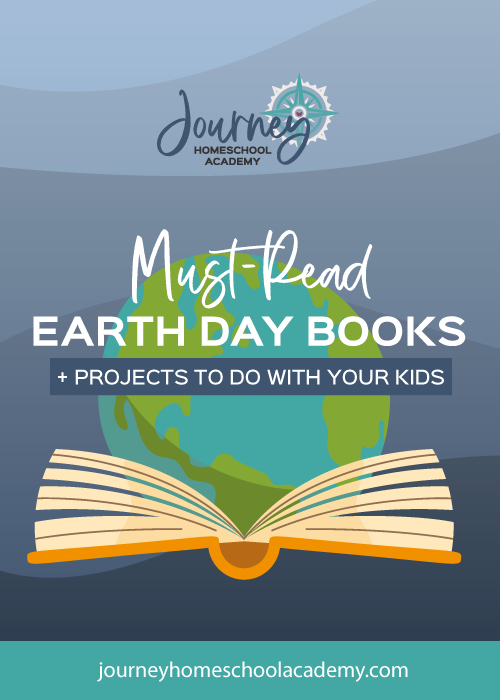 11 Must-Read Earth Day Books for Kids
A note for the Christian reader: Earth Day often has a bad reputation in religious circles. Although Earth Day is not a Christian holiday, we as believers can still relish the opportunity to rejoice and awe in what God has made for us through Creation. The book of Genesis tells us about the greatest "Earth Day" to exist: the day of Creation! It's important that care for what God has given us, and we can do so without straying from our faith.
Recycling is good. Conservation is good.
Why? Because we are stewards of the earth! 
Humans contribute a LOT of waste each day (think about how often you have to ask your child to take the trash out!), but recycling can minimize this greatly! This book gives some basic facts about recycling and shares some interesting photographs that just might inspire your family to start reducing waste via recycling.
This is a great read-aloud earth book for younger learners. Lazy Ninja doesn't understand how to recycle or the good that it can do for the earth. Earth Ninja saves the day by teaching Lazy Ninja about the three Rs: recycling, reducing, and reusing.
We need bees to help our gardens grow! Realistically, we need bees to survive because bees are key pollinators for growing food around the world. This is a great Earth Day read because it provides important facts about bees (with some great illustrations!) and how important their contribution is to our life on Earth.
Written in a poetic-style format, this picture book eloquently describes the habitat of the old-growth redwood forests on the northern coast of California. Many creatures live in this one-of-a-kind environment, and your little readers will appreciate the beauty of the redwoods themselves as they read.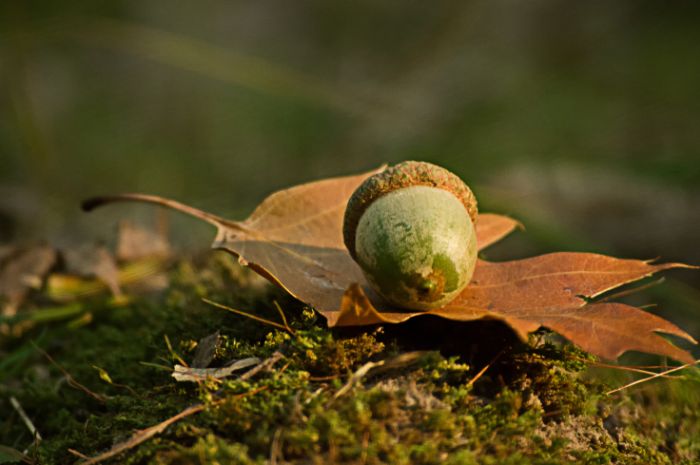 Because of just one acorn, an entire ecosystem can develop! This is an easy read that shares the wonder of what one little acorn can do, from housing a bird's nest to growing a whole forest of trees.
Based on a true story, this picture book tells the story of a woman in Gambia who turned plastic bag waste into a recycling movement that transformed her community. One person's actions can make a difference in the world!
Author Bethany Stahl has put together a series of 10 books that each focus on a way to care for and preserve the earth and those who inhabit it. She includes ways we can help to save:
The ocean
The sharks
The butterflies
The Arctic
The reef
…and more!
In the Bible, Matthew 13 tells the parable of the sower, signifying the importance of where God's message is planted in our life and the lives of others. In Earth Day Dream, the author tells the story of an Earth Day gardening adventure that follows the same storyline as the parable of the sower!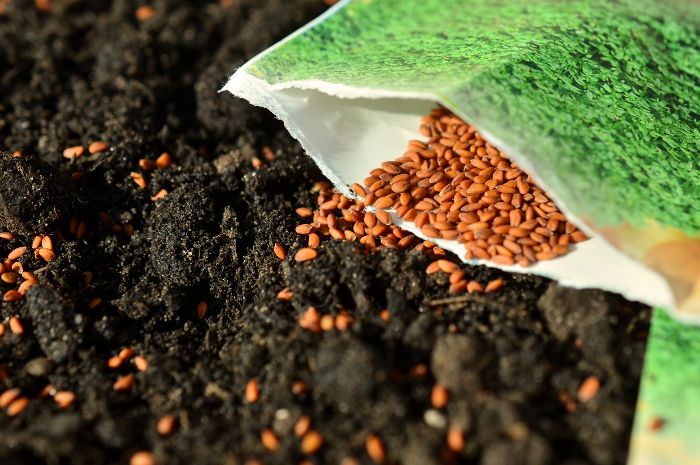 Through bright and bold illustrations, this read-aloud board book retells the story of Creation based on Genesis 1. It also adds a practical teaching element by discussing the names of colors. It's best for preschool-age learners!
We have so much to be thankful for! God has given us the earth so that we may have life and beauty surrounding us. In this "love letter" to Earth, children will read and view real-life photographs of just a few of the many wonders that we have on this planet. After reading, grab a piece of paper and encourage your child to draw a picture of something they're thankful for on Earth!
When God first created the earth, it was perfect! He placed Adam and Eve in the Garden of Eden, and their life flourished there. Although sin changed our perfect planet, we have an even better garden that awaits us in Christ's new creation. It's important that we remember this as we live on Earth and are stewards of what God has given us.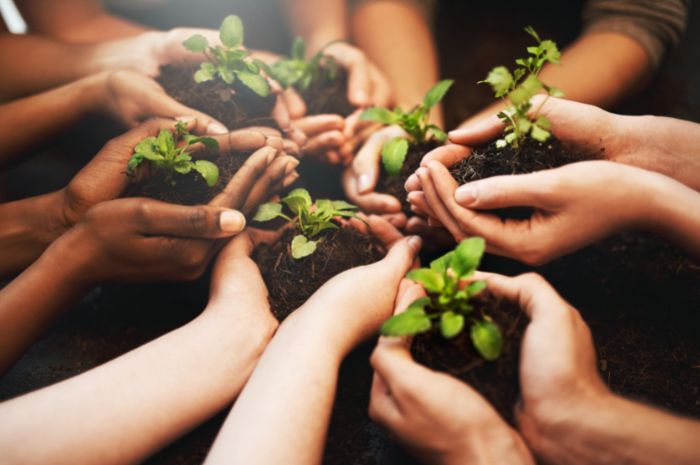 A Quick Recommendation for Parents and/or Older Students
Although our book recommendations fit the elementary-age category for earth science, we have to take this great opportunity to recommend one of our favorite Earth Day books for parents and older students! A Different Shade of Green offers a biblical approach to environmentalism and conservation.
As Christians, we do hold a responsibility to take care of the earth. But, with our culture feeding us constant fears of global warming, pollution, and lack of natural resources, it's easy to become fearful for the future. This book shares a Christian theological perspective on Earth's environment and our role as humans inhabiting it.
Note: Elementary and middle school students will most likely find this book to be too difficult to understand, but we encourage high schoolers and parents to take on the challenge!
5 Earth Day Projects and Activities
To accompany the earth day books we've listed above, here are a few fun Earth Day projects and supplemental resources to further learning and increase excitement about our beautiful planet!
Bee and Butterfly Garden
Here is a list of ways to attract bees and butterflies to your garden and/or flowerbeds. Remember, pollination is a key part of how plants grow (this includes the food we eat!). Kids love to be involved in outdoor activities, so let them help you put together some garden areas for extra pollination!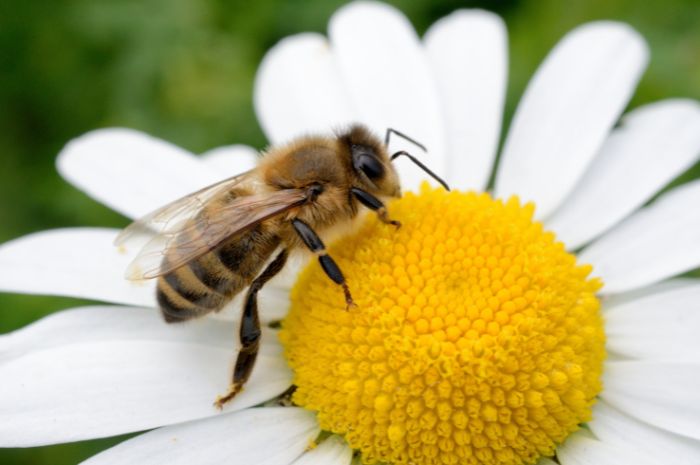 Recycled Plastic Egg Carton Necklace
This recycling craft combines chemistry, art, and physics! Next time you're about to throw away an empty plastic egg carton, save and reuse it to make these colorful necklaces or sun catchers.
Birdseed Ornaments
Part of caring for the earth means caring for the creatures that call the earth home! Rather than using a conventional feeder, make these birdseed ornaments and hang them outside near a window for lots of fun bird-watching!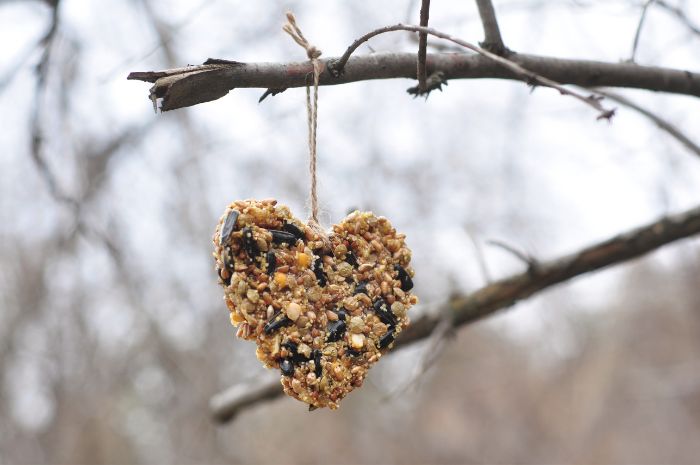 Trash to Treasure Challenge
If you have a recycling bin, grab a few kid-safe items from it and challenge your kids to craft and create with "trash"! Milk cartons, toilet paper rolls, egg cartons, etc. can all become treasures with just a little bit of imagination and some basic craft supplies.
Earth Day Scavenger Hunt
With this free printable in hand, send your child outside for an Earth Day scavenger hunt! Your backyard is a great place to start, but we also recommend visiting a park or nature center!

Celebrate the Earth Every Day With Earth Science Explored
April 22 might be a special day dedicated to Earth, but in reality, we should celebrate the earth every day! You can take Earth Day a step further with Journey Homeschool Academy's elementary curriculum called Earth Science Explored.
Through fun video lessons, hands-on activities, high-quality reading lists, and more, your elementary student will better understand the unique characteristics of Earth, including:
Rotation and revolution
The weather (rain, snow, tornadoes, and more!)
The four spheres
Rocks and volcanoes
Keep Earth Day alive and appreciated in your home with Earth Science Explored!