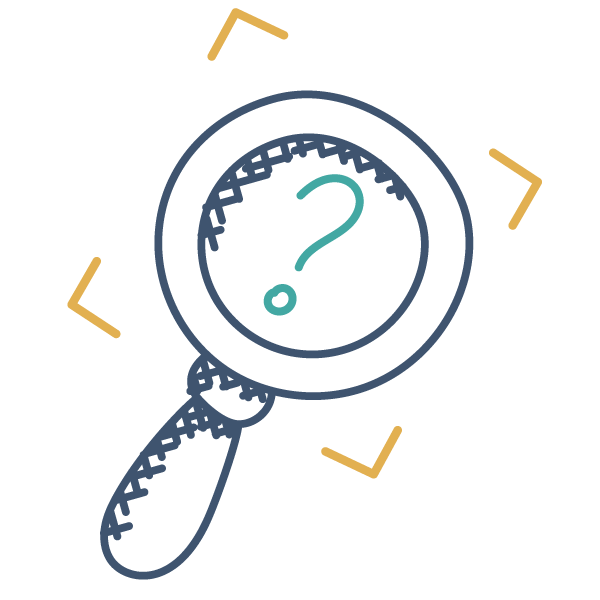 Journey Homeschool Academy uses a Learning Management System called AccessAlly, a CRM system called Drip, and a service called Vimeo to host our videos. This technology has served us well and proven to be very dependable, but…
But we are dealing with technology. Sometimes temporary glitches happen or unforseen compatability issues occur. Typically these are easily solved. Follow the steps below if you're encountering any of the following problems.
If your problem isn't listed, or isn't solved by the instructions below, please reach out to our customer care team so we can get you taken care of right away!
The video didn't check off on my checklist after I watched out. What now?
Uh oh! Typically when this happens there's been a momentary glitch in the technology communicating. But it's usually an easy fix. Simply drag the slider at the bottom of the video to the last 30 seconds, click play, and allow the video to play to the very end. The box for the video should check off. 
If that doesn't work, please contact us and we'll check into it for you!
Help! My next lesson isn't showing up!
No problem, we're here to help!
Are you in Experience Astronomy or Experience Astronomy PLUS? Your lessons are dripped out once per week. If you finished your lesson early, just hold tight, the next lesson will be released at the beginning of next week.
If you're in any other course (or you're awaiting a new Astronomy lesson that should have been released), please be sure to check a few things:
Have you checked ALL of the boxes in your checklist? The next lesson will not release until this is complete.
How long as it been since you completed your last lesson? Usually new lessons are released pretty quickly, but sometimes it can take a little bit for all of the systems to communicate with one another. Wait an hour or so, refresh your page and see if the new lesson shows up.
Still having trouble? Reach out to us via email and we'll be sure to check right into it for you!
The video box says the player might be temporarily down or moved. What should I do?
You may see a message in the video box that says "The webpage at […] might be temporarily down or it may have moved permanently to a new web address."
If this happens…
Check the settings on your antivirus or parental filtering software or router. You may need to adjust the settings to allow Vimeo to work. We have had several families report that their Circle device has needed to be adjusted to allow our videos to play.
See if you can view the video in another browser. If so, the problem is likely an application or extension interfering with the original browser or your browser may need to be updated.
What should I do if the video takes a long time to buffer or play (or it never finishes buffering)?
1. On the bottom right of the video, click on the gear icon. Make sure it is set on "Auto." If your Internet speed or computer processing speed is slow, "Auto" mode will detect this and play the video at a slightly lower quality so the video will play. If "Auto" isn't available, switch to a lower quality option like 540p or 360p.
2. Try closing unused applications or browser tabs. Sometimes playback issues arrive when you have multiple programs running while viewing a video.
3. If there are still playback issues, try opening the page with the video in a different browser (such as Chrome, Safari, Firefox, etc.). If you notice one browser giving you problems, check to see if that browser has an update available, or use the browser that gives you the fewest problems.
4. If the above steps haven't worked, use the following steps to have Vimeo fix the issue (this will take you less than 5 minutes to complete):
Open the page on JourneyHomeschoolAcademy.com with the video lesson that's giving you problems.
Press play and watch the video.
Once the issue occurs, press "d" on your keyboard to open the debug panel
Click the blue "Copy Debug Key" button to obtain the unique ID associated with your playback session
Go to this link to tell Vimeo you are having playback issues.
In your report to Vimeo, be sure to give them the following:

a detailed description of the problem you're having (like buffering issues)
paste the debug log you just copied
your results from this speed test (the number listed after "My speed")
the web address of the page on JourneyHomeschoolAcademy.com where you're having the issues
your username and password for the Journey website
Once you've given this information to Vimeo, they'll look into your issue ASAP.
If Vimeo needs to communicate with us, you can share our email with them in case there is anything we need to fix on our end: info@journeyhomeschoolacademy.com.
Oh no! I can't see the content!
There could be a few reasons for this.
Level A (Elementary) Courses
If you are registered for an elementary level course, the parent should sign on, click on the "course access" button, then you'll be taken to a page to choose the course you're registered for. From here, you can easily choose what lesson to watch in the left hand sidebar. If this doesn't work, please contact us and we'll check into it right away for you!
Level B & C Courses
After you've registered for your courses, you're not quite done! You still need to be sure you've signed your students up in the student management section of your parent dashboard.
Has the course started yet? The Astronomy course has a set start date each year. Access to these lessons will begin in September. If it's before September, you can still access parent resources using the parent login and the student can access their resources using the student login. All other courses require the parent to begin the course manually by signing their students up in the student management section. At this point your student's 1 year access to the course will begin.
If your course has started and you're still not seeing anything, we have one more thing to check. Are you signed into the parent or student account? Lessons will be available in the student account, not the parent account. Try logging out, then logging in again using the student email and password.
Still not seeing your course? Contact us and we'll get you fixed up in a jiffy.