If you've ever read a portion of the New Testament scripture, there's a solid chance you've probably read some of the words written by the Apostle Paul! It would be an understatement to say that Paul was an incredible man of God. His passion for the people of the Church and his commitment to following Christ is something that should inspire each of us in our daily life.
So, we know the Apostle Paul to be an author, but what about the rest of his life and work surrounding his walk with the Lord and his time on Earth?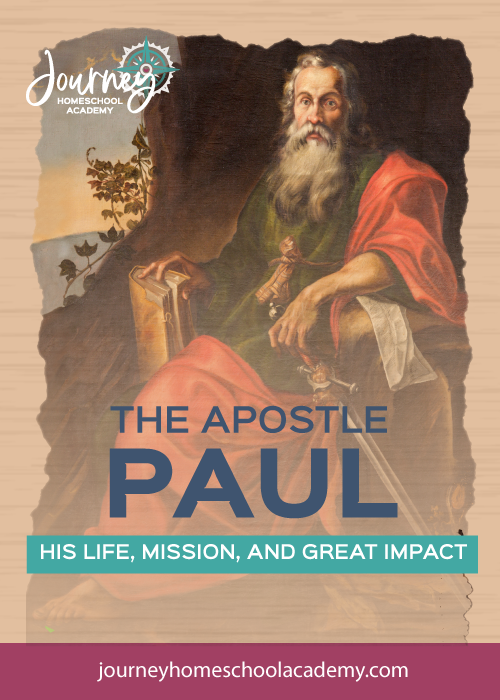 The Early Life of the Apostle Paul
Unfortunately, there is no autobiography of the Apostle Paul. Although he shares much of his life and wisdom through the letters he wrote (which are now books of the Bible), we know very little about Paul's early life. What we do know is that Paul was born as a Roman citizen in Tarsus, a city in modern-day Turkey! His year of birth is unknown, but historians estimate it to be around the years 5-15 CE.
Paul's original name given at birth was Saul—not to be confused with King Saul in the Old Testament book of 1 Samuel! There is very little known about Paul's family, but we do know that Saul (Paul) was circumcised on the eighth day after his birth, as was tradition.
Before Paul's conversion to Christianity on the road to Damascus, he was actually a Pharisee. Speaking of this "famous" conversion story, let's talk about that!
A Life-Changing Walk to Damascus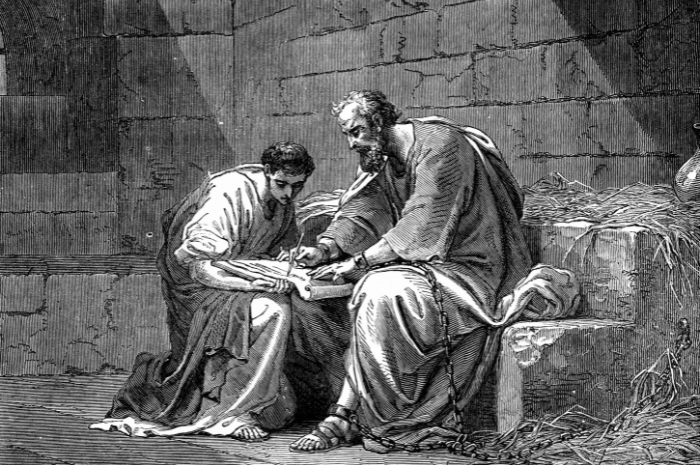 Prior to his conversion, Saul persecuted the Church and put Christian men and women in prison! It's safe to say that he did not like the disciples of Jesus.
Acts 9:1 even says that Saul,
was still breathing out murderous threats against the Lord's disciples.
Wow! It's hard to imagine a man like this turning his life around and following Jesus. But God, in all His richness and mercy, is far greater than any amount of persecution and murderous threats.
So what happened to the Apostle Paul that caused this miraculous conversion? Well, in short, God happened! Acts 9 says that as Saul was on his way to Damascus to do more persecuting, a bright light blinded him, and he fell to the ground. As he lay there, God spoke to him and asked why he was persecuting. He then commanded Saul to go into the city of Damascus and await God's instructions. In the three days that followed, Saul was completely blind and could neither eat nor drink!
When Saul arrived in Damascus, God sent a disciple named Ananias to pray over Saul. It was then that Saul's eyes were opened (literally and figuratively), and he was baptized and immediately began preaching the Gospel in the synagogues! People everywhere were astonished because this was once the man who wreaked havoc on Christians!
A few chapters later (Acts 13), Saul is referred to as Paul. It is assumed that this name change occurred around the time of his conversion, but we don't know for sure! From here on out, we'll refer to him as Paul! His conversion story is a beautiful example of God's power to change a sinner's heart and bring even society's most evil to their knees in repentance.
Paul the Author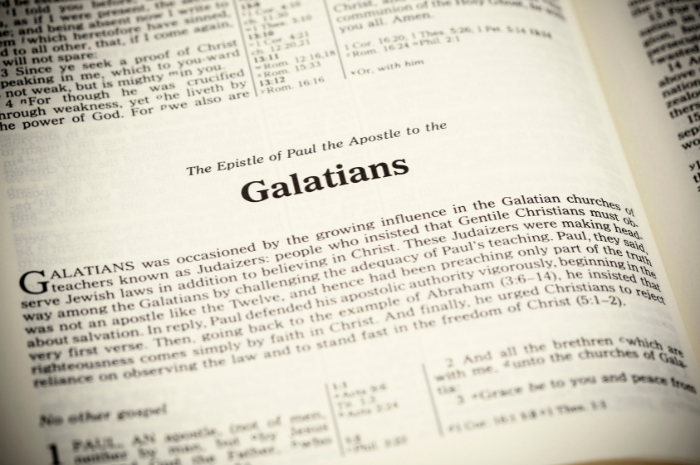 After Paul's radical conversion, he quickly became a well-known leader of the Christian church. Through this leadership, he also authored many letters, which we now read as books of the Bible! Out of the 27 books in the New Testament, the following 13 are attributed to Paul as the author:
Romans
1 and 2 Corinthians
Galatians
Ephesians
Philippians
Colossians
1 and 2 Thessalonians
1 and 2 Timothy
Titus
Philemon
Each of these books is written in letter format from Paul to a church or individual, though they are not listed chronologically in the Bible. For example, the book of Galatians was written to the church in Galatia, while the book of Titus was written to one of Paul's friends, Titus!
Through these letters, Paul encouraged, reprimanded, prayed, and loved the churches and individuals he addressed. Although the entire Bible is full of godly wisdom, the epistles are some of the most reference passages in Scripture, and the Apostle Paul's prayers are a constant reminder to us of God's goodness.
Romans 15:13 says, 
May the God of hope fill you with all joy and peace as you trust in him, so that you may overflow with hope by the power of the Holy Spirit.
How encouraging that is for us modern-day Christians today! God is our joy.
Quick note: Was Paul one of the 12 apostles (also known as disciples)? Actually, no! Although he was an incredible apostle, he wasn't one of the original 12 that we read of in Scripture (Peter, Andrew, James, John, etc.). It's also important to note that a disciple is considered to be more of a "follower" of Jesus, whereas an apostle is a leader in Jesus' ministry (primarily the Church).
How did Paul the Apostle die?
There is no documented proof as to how Paul died. A few of his epistles were written from prison, and Paul often wrote about the persecution he endured. Due to the turmoil Christians endured around the estimated time of Paul's death, historians suspect that Paul was martyred, perhaps even through a beheading.
And how old was Paul the Apostle when he died? Well, we don't know that for sure either. Again, historians can only make estimations, and they believe Paul was between 60 and 65 years old when he died (this number varies based on which biblical historian you talk to!).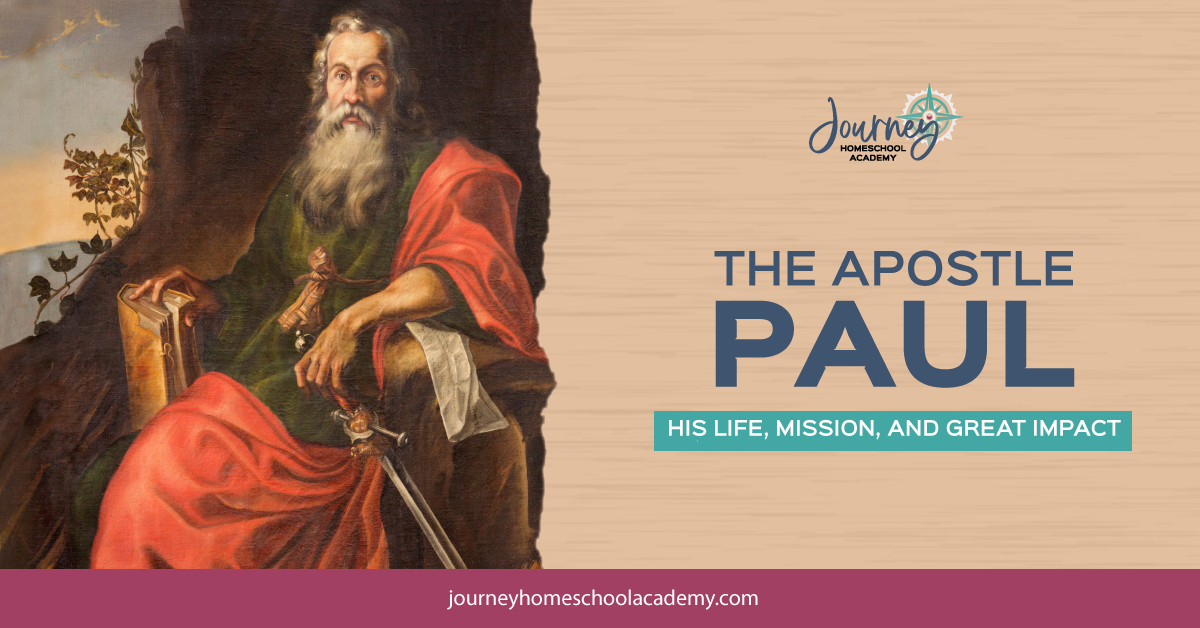 Equip Your High School Student With Biblical History
Paul's life and impact are key components of both Old and New Testament Scripture. But there's so much more to learn within the pages of God's Word! That's why we at Journey Homeschool Academy have put together an online Bible course just for high school students! Equipped! Tools for Exploring the Bible incorporates Bible reading, video lessons, weekly discussion questions, and more into an easy-to-use course that is accessible anytime during a 12-month period!
High school is a highly impactful time in your teenager's life, and we believe it's important to build them a firm biblical foundation that they can carry with them through the most challenging years ahead! God's Word is a great source of strength!
A Final Word from Paul
In Philippians 1:21-24, the Apostle Paul quotes,
For to me to live is Christ, and to die is gain. If I am to live in the flesh, that means fruitful labor for me. Yet which I shall choose I cannot tell. I am hard-pressed between the two. My desire is to depart and be with Christ, for that is far better. But to remain in the flesh is more necessary on your account.
This accurately sums up Paul's life; he yearns to be in eternity with our Savior but also knows that his work on Earth is important and not yet done. Oh, that we all live with this mission!