Science is one of those "scary" subjects that keeps a lot of parents from homeschooling, especially in the high school years. Even if you decide to go ahead with your plans to homeschool, you may feel intimidated by the idea of trying to teach advanced sciences at home.
And let's be honest. Science experiments are one of the most fun things about getting to homeschool our kids! So consider this as our permission to indulge in a few really fun lab supplies. It's for the kids! (And if you decide to play with them as well? Your secret is safe with us!)

Why Do You Need Homeschool Science Tools?
Living books can provide a wealth of information about a variety of science topics. And a lot of science experiments, especially for younger kids, can be performed with tools you probably already have in your kitchen or around your house. But having a variety of science supplies can really help amp up your science experiment game! And even younger kids will love exploring their surroundings with the more advanced tools.
When To Gather Homeschool Science Supplies
The tools we're recommending below are really perfect for any age of students. We recommend acquiring at least these basics whenever you start teaching science to your children. Some of the more specific tools will play a bigger role in your science curriculum in the middle school and high school years. But any time you can get your hands on these supplies, they will enrich your kids' science study.
Where To Buy Homeschool Science Supplies
Many of the supplies in the list below can be purchased at a local store. Some others may need to be ordered online from Amazon or a specialty science shop like Home Science Tools. Some homeschool science resources include a science kit in their boxed curriculum as well.
12 Must-Have Homeschool Science Tools
So here are 12 of our favorite recommendations for equipment to have on hand! You probably even have several of them lying around your house already.
1 – Magnifying Glass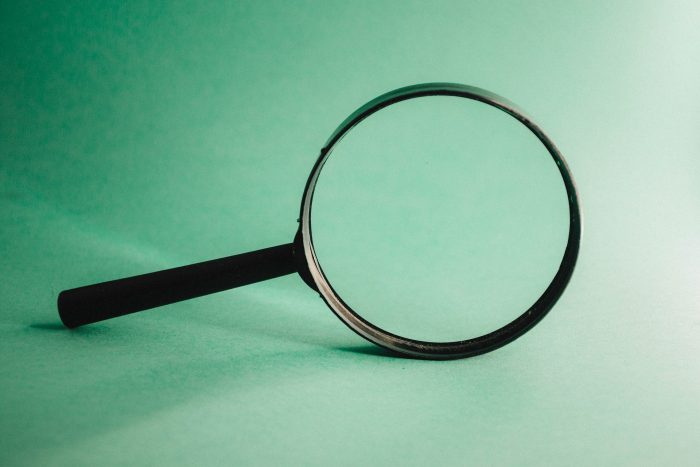 A magnifying glass is an inexpensive, portable way to examine any interesting bugs, leaves, or rocks you encounter on a hike.
2 – Binoculars
A good pair of binoculars is great to have on hand to examine birds and other items that are further away.
3 – Microscope

A quality microscope is a boon when you're examining cells for biology. But younger kids will love examining anything they can find up close! This is one of the more "spendy" supplies we recommend, but it's well worth the purchase. And a quality microscope will last for years. Be sure to check our our guide for finding the best microscope to fit your budget.
4 – Dissection Kit
Whether you're dissecting a fetal pig or a frog you caught in your backyard, a generic dissection kit will help you perform the dissection as efficiently as possible.
5 – Ruler or Tape Measure
These are pieces of equipment that you likely have in your junk drawer or tool box already. But accurate measuring tools are essential for documenting length measurements during experiments.
6 – Scale
A kitchen scale will work for many science experiments. If you'll be working with substances in very small amounts, be sure that your scale measures in grams.
7 – Thermometer
A thermometer is a necessity for accurate measuring and recording of temperatures.
8 – Compass
An orienteering compass is a great teaching tool for earth science, and it can help with activities like nature hikes as well!
9 – Test Tubes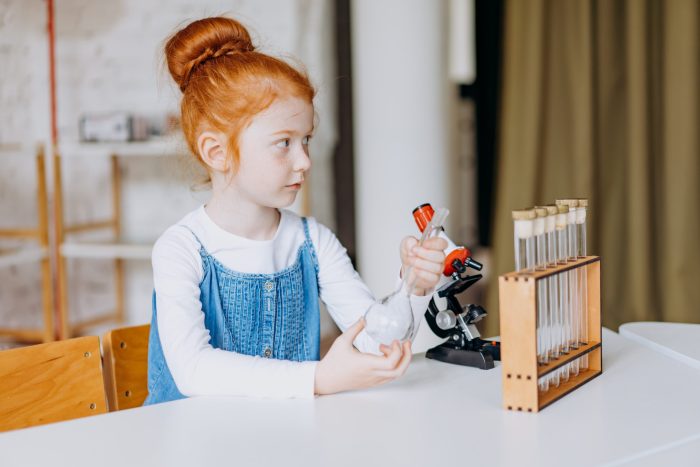 A set of glass test tubes makes chemistry experiments a breeze, and you won't have to worry about any chemicals eating away at your plastic equipment.
10 – Petri Dishes
There's no science supply quite like a Petri dish to show kids exactly how germs spread. Watching your bacteria sample grow over the course of several days is fascinating!
11 – Dropper Bottles
Dropper bottles can frequently be used in place of pipettes, and kids love using them to transfer liquids during science experiments.
12 – A Notebook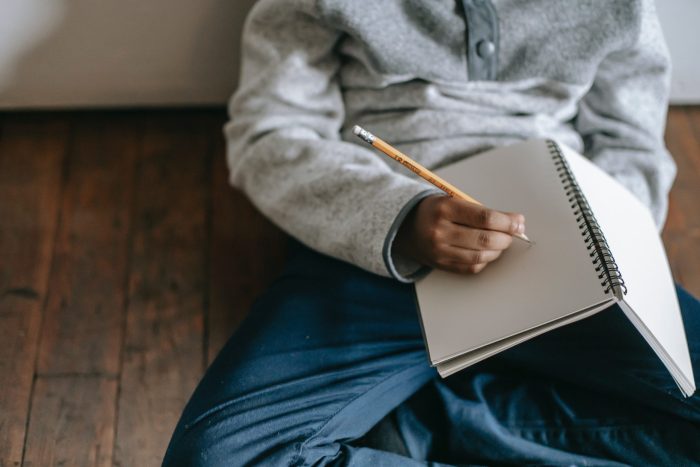 Last but not least, a notebook can be used to document hypotheses, methods, and results of any experiment you can come up with! Your child can also draw pictures of their observations or tape small objects they find inside the notebook.
Still Feeling Overwhelmed at the Thought of Science Experiments at Home?
There are tons of other science tools we could recommend to help you put together your own homeschool science kits. But this list is an excellent start!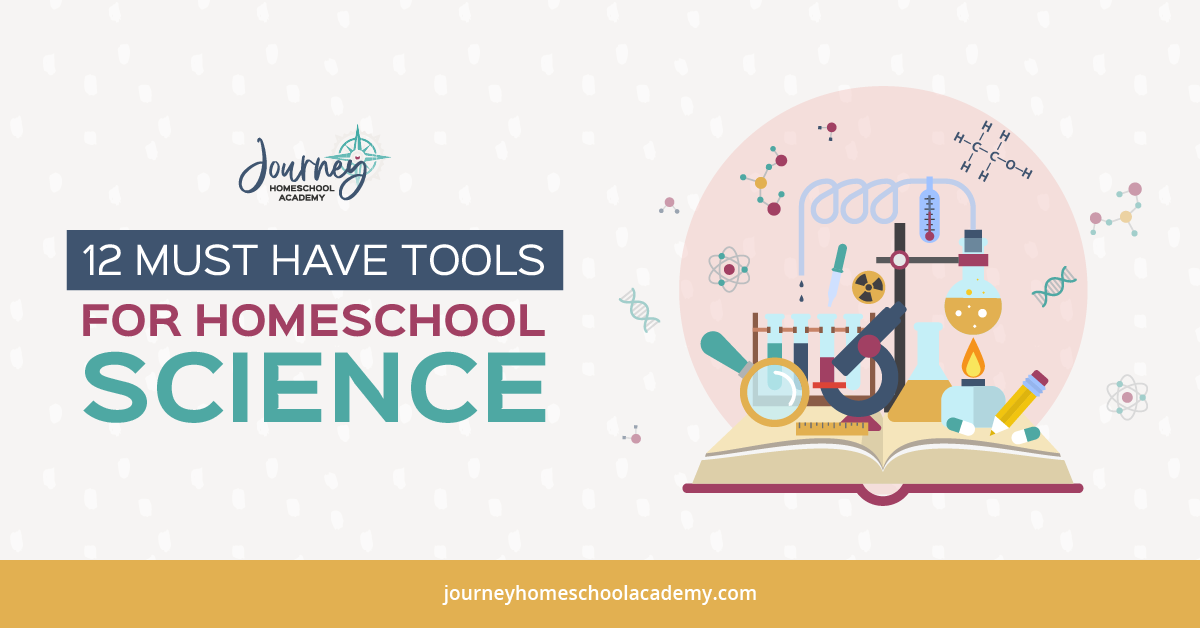 If you're still feeling overwhelmed at the thought of teaching a subject like biology at home, check out our online high school biology class, Experience Biology! We combine a quality science education with step-by-step instructions for completing hands-on labs. You don't have to do this alone – Journey Homeschool Academy is with you every step of the way!