When we talk to homeschool parents (or parents who wish they could homeschool), science seems to be one of the most intimidating subjects for them. Parents are generally pretty confident that they can handle teaching their kids the alphabet and to add 2 + 2.
But once the subject of science experiments comes up, these same previously-confident parents want to run into a hole and hide!
Maybe you're remembering your own high school chemistry and biology days with fondness, recalling how much fun it was using a Bunsen burner with your lab partner. Perhaps you looked forward to dissection days, when you could learn about anatomy and physiology in a hands-on way. How could you ever replicate all that expensive lab equipment?!
But you're in luck! Many great science supply companies offer pre-packaged science kits for homeschool families. Here are just a few of our favorites. 
The Best Science Kit for Studying Creepy Crawlies!
We want our online elementary homeschool science courses to be accessible to all, so our elementary lists of supplies mostly use items easily found around the house. But if you'd like to purchase a specialized kit, we recommend starting with a butterfly garden!
Recommended for ages 4 and up, the Insect Lore Butterfly Garden Homeschool Edition contains everything you need to observe five caterpillars develop into butterflies! The kit comes with a journal to mark the butterflies' progress, and after about three weeks of observation and learning, your kids will be able to set their butterflies free!
If you'd like to add more study of smaller creatures, dig up an earthworm from your backyard or purchase one at a local tackle shop.
The Best Rocks and Minerals Kit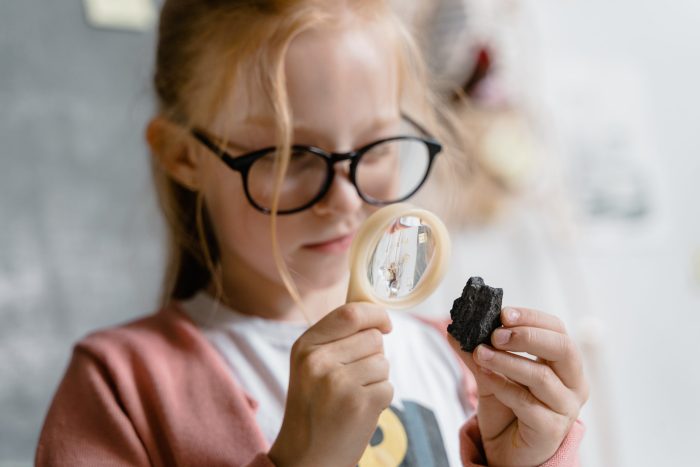 There are many kits to choose from when it comes to studying rocks and minerals. But one of our favorites is the Rocks and Minerals from the United States collection. This kit contains 35 samples of common rocks and minerals found throughout America, mounted and labeled for observation.
The Best Blood Type Test Kit
Older students in middle school or high school likely won't find butterflies quite as fascinating as younger children. But with the ABO/Rh Simulated Blood Typing Kit, even kids who faint at the sight of a needle can learn how blood typing works. Synthetic blood samples allow students to practice typing blood, and there are even enough samples to share with friends.
The Best Chemistry Lab Kits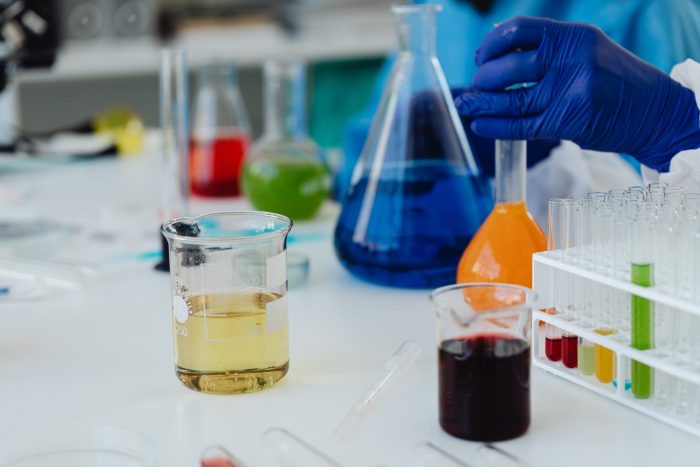 Chemistry usually involves a lot of messes! To help with this, we recommend ordering from a specialty science supply shop to know that you're getting safe ingredients. For a kit that offers all the chemistry essentials, we recommend the Complete Introduction to Chemistry Kit. We also love the Molecular Model Set for demonstrating various 
And if you're using our Experience Chemistry course, we've partnered with our friends at Cornerstone Educational Supply to create "everything you need and nothing you don't" chemistry kits. The first kit contains everything you'll need for Experience Chemistry during the first and second quarters, and the other kit contains everything you need for the third quarter.
The Best Biology and Dissection Lab Kits
To properly perform all the basic dissections needed for a thorough biology dissection lab, you'll want to purchase the Advanced Dissection Tools kit. This dissection kit includes all the dissection supplies you'll need for various animal dissections: forceps, scissors, three #22 scalpel blades, a scalpel handle, and more.
For the actual preserved specimens that you'll dissect, here are a few of our recommendations.
For the study of invertebrates, the dissection of an earthworm can be a great place to start. If your backyard isn't full of big, juicy earthworms, you can order an earthworm dissection kit. Many water-dwelling critters make for interesting dissection projects. A crayfish specimen, a plain starfish specimen, and a freshwater clam dissection specimen are all extremely different, but fascinating in their own ways. Frog dissection is probably what we all remember most vividly from our own high school years.
And a fetal pig specimen (with its dissection guide) and sheep brain (with its dissection guide) are wonderful to perform during a study of human anatomy and physiology since the organs are so similar to human organs.
The Best Homeschool STEM Kit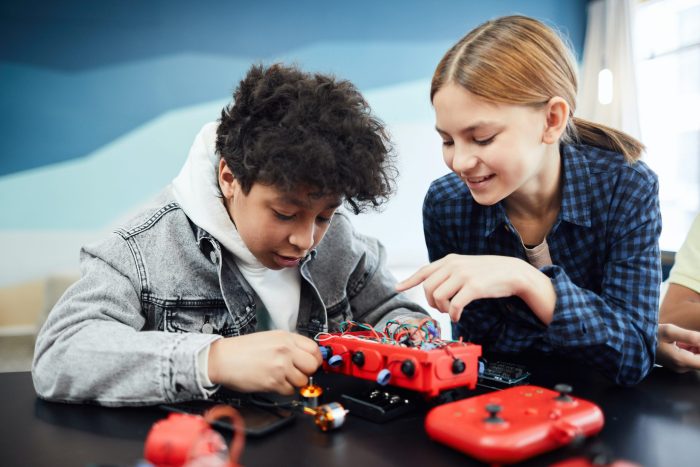 Over the past decade or so, people are paying more attention to STEM education (science, technology, engineering, and mathematics). The 4M Tin Can Robot Kit is a great, inexpensive introduction to the world of STEM.
The Science Buddies Basic Circuit Kit allows your child to learn the fundamentals of circuitry, electricity, and conduction. They can even build their own dimmer switches.
Where To Buy Lab Kit Materials
In this internet age, there are many places you can buy lab kit materials for your homeschool science experiments. Home Science Tools offers a wide variety of science tools for order in kits or individually. They specialize specifically in science. Cornerstone Educational Supply also has many science tools available for order.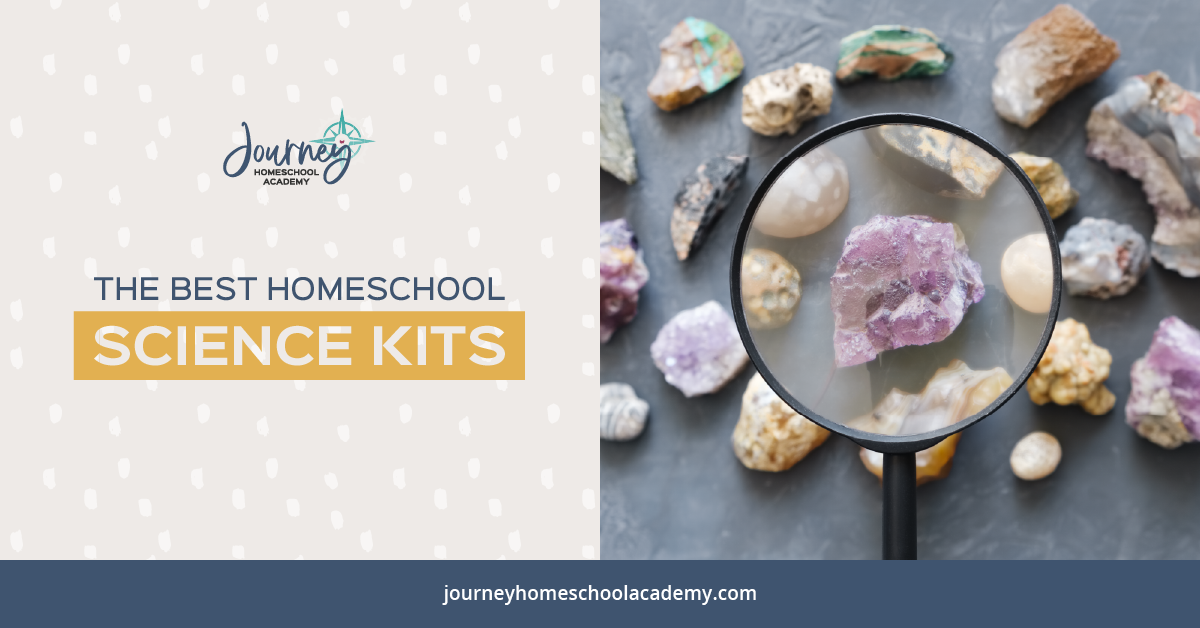 What Are Your Favorite Science Kits?
Connect with Journey Homeschool Academy on Facebook or Instagram. Tag us in a post and tell us what your kids' favorite science topic is. Do they have a favorite homeschool science kit? Is there a specific dissection project that you've had your eye on that has seemed too overwhelming to you?
Courses at Journey Homeschool Academy focus on giving your kids plenty of hands-on learning activities to keep science engaging! We will guide you on exactly how to complete each lab and activity and what to purchase for each class and even have access to some amazing science kits. Check out the courses we offer now!