Whether you're new to homeschooling or a seasoned pro, finding the best biology books for high school students may seem daunting. There are SO many options and so many viewpoints; so where do you even begin?
Luckily for you, we've scoped out a LOT of biology book options and are here to provide you with a list that should make your decision much easier!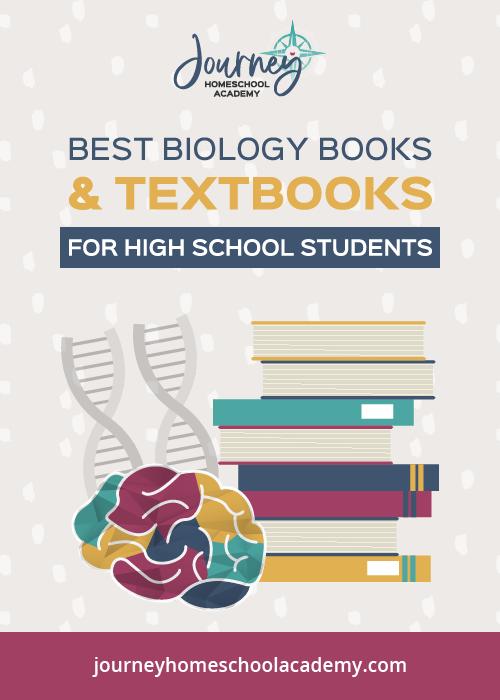 But first…
Important Criteria for Biology Books for High School Students
As a homeschool teacher, you probably are trying to provide a well-rounded education for your high school student. After all, they're getting closer to leaving the nest, and you likely want them to have a strong foundation for when they do spread their wings and fly!
That being said, you should use biology textbooks (and other supplemental reading materials) that encourage the worldview you align with. However, the reality of life is that we are surrounded by many different worldviews, and it's important that we prepare our high schoolers to face those opposing viewpoints.
While we believe that your main biology curriculum should adhere to a Creationist perspective (if that's what you align with), we do think that it's okay to read books that don't talk about Creation. Not only will it spur important conversations with your student, but it will challenge their faith and encourage them to look for answers to why they believe what they do. This, in turn, can strengthen their foundation and give them a solid basis for defending Creation and the intricate details behind biology.
Some of the books below are not written by Christian authors (some are!) but are still full of incredible scientific research and information.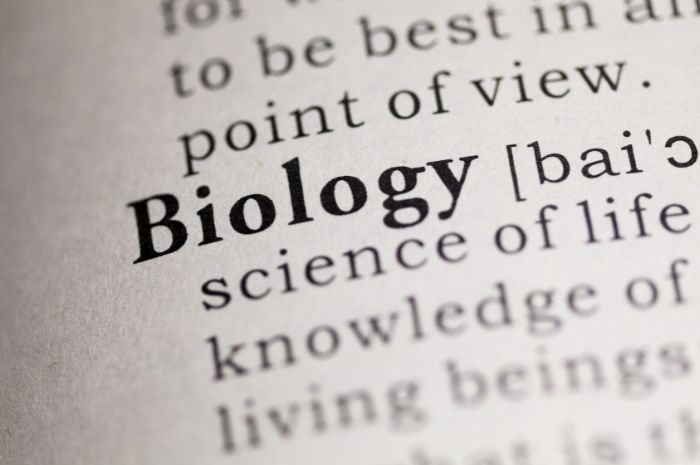 7 Biology Books for High School Students
Although many of the books in this list are biology textbooks, we have included a few that are shorter but unique in style. Workbooks and biographies may not provide direct information like definitions and encyclopedia-style reading, but they can make learning more engaging. They also can provide a break from the often-monotonous textbook reading that many high school students grow weary of.
Dr. Gordon Wilson has authored this high school biology "textbook" with a biblical, creation-based foundation. Full of illustrations and hands-on learning opportunities, this book makes it easy to understand and apply the complicated facets of biology. As an added bonus, the end of each chapter offers review questions to reinforce learning and spur continued critical thinking.
Note: At Journey Homeschool Academy, this is our #1 pick for the best biology textbook! It is an excellent accompaniment to our high school biology course, Experience Biology, and we include weekly reading assignments from this textbook to go along with our high school biology course.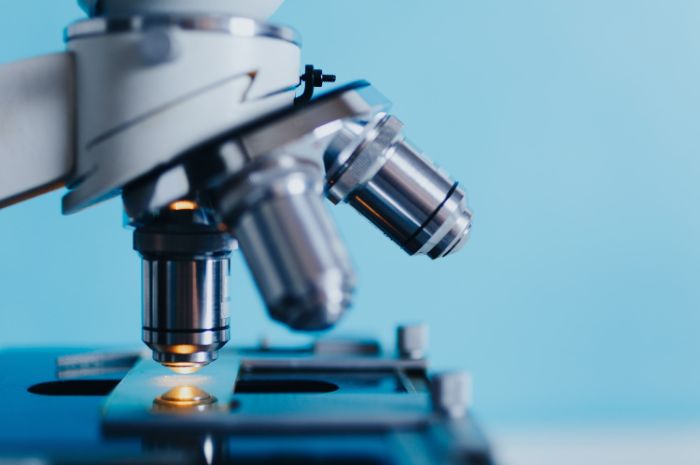 Although the many authors of this biology textbook did not write it from the biblical narrative, Essential Cell Biology covers a vast wealth of knowledge about the molecular biology of the cell and the latest research into cell biology. Each page has both sketched and real-life photographed illustrations that will improve reading comprehension and overall learning! Any questions your student has about cell biology can most likely be answered in this book.
This biology textbook is perfect for the deep-thinker or student who wants to take basic high school biology one step further. Originally written as a part of the Christian College Coalition Series, author Richard Wright studies God's creation from a biblical perspective. He stresses the importance of aligning science and faith when studying the fundamentals of biology in the classroom.
Although this book is technically a college-level read, older high school students can really glean from this book as it stresses the importance of the link between biology and human existence. This book would also be a great resource for parents and students to read and discuss together!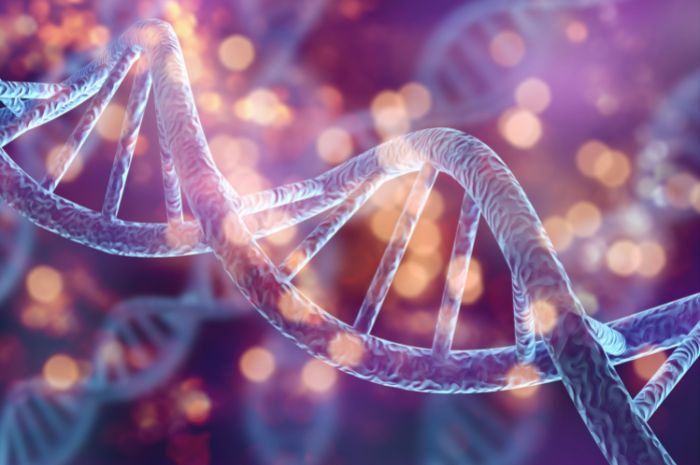 Scientist James Watson wrote this personal account of his journey and research to discover and understand the science behind DNA. Although The Double Helix is not written in textbook style, it would make an excellent accompaniment to lessons that address molecular cell biology and human life. It's written in a chapter book style with some photographs, but it also has some challenging scientific content that can spur on great teacher-student discussions.
For high school students who want to take an introductory college-level biology course, Campbell Biology has over 1,400 pages of biology topics, from botany to bacteria to microbiology. Even if it's not used as a core textbook alongside a science curriculum, Campbell Biology is a fantastic book to have on hand as a reference for further learning or during a biology lab. The many diagrams will also help your high school student to better understand the concepts they are reading about.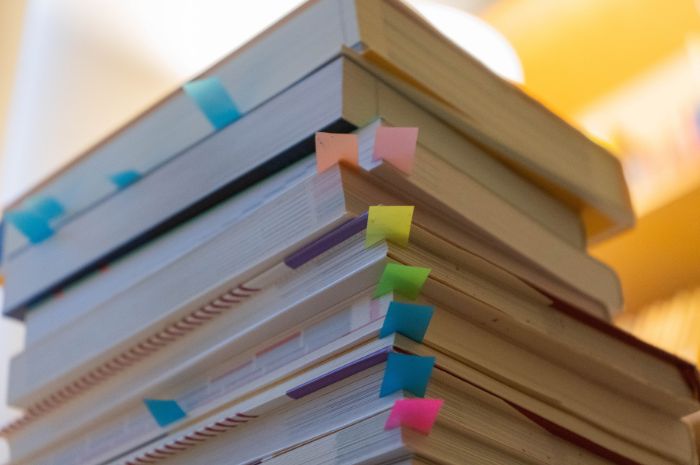 This supplemental resource is excellent for students who need extra support in the learning process. It's a great go-to guide for independent learning and is loaded with key terms and review activities that are designed to improve test scores. This book was based on state and national learning standards, which makes it especially useful for those who live in areas with more rigid homeschool guidelines.
This is a learning reinforcement resource loaded with diagrams, puzzles, quizzes, and activities all centered around biology! Not only is it a great supplemental book for high schoolers, but middle school students can also successfully complete many of the activities with a little extra teacher oversight! This workbook includes quite a bit of information about labs and the scientific method as well, which we highly encourage as a part of every science subject!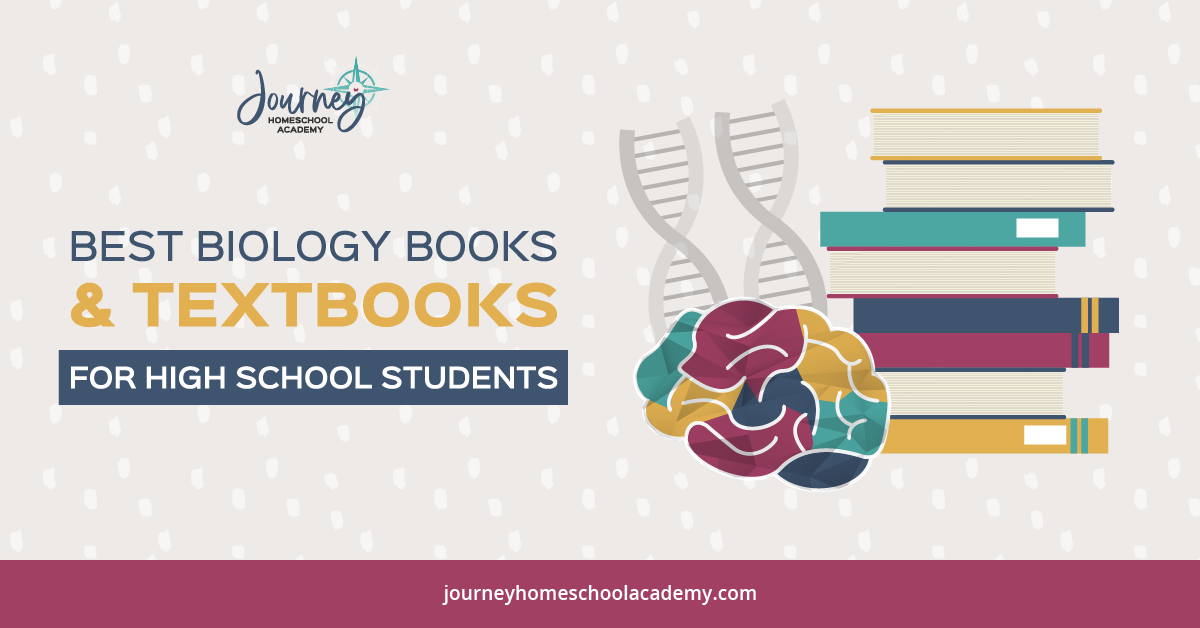 Pairing Your Biology Books With a High School Biology Curriculum
Each of our favorite picks for the best biology books for high school students is an excellent resource for exploring the various topics within biology. But, at Journey Homeschool Academy, we believe that successful homeschooling involves more than just a textbook or workbook.
That's why we have worked hard to put together homeschool science courses that incorporate multiple learning methods into one curriculum. Experience Biology offers both a high-quality science course and an engaging, hands-on learning experience that both high school students and teachers will love! In addition to weekly textbook readings from The Riot and the Dance, Experience Biology offers video lessons, biology lab activities, online quizzes and exams, and challenging research questions. It's the perfect blend of learning for high school biology students!