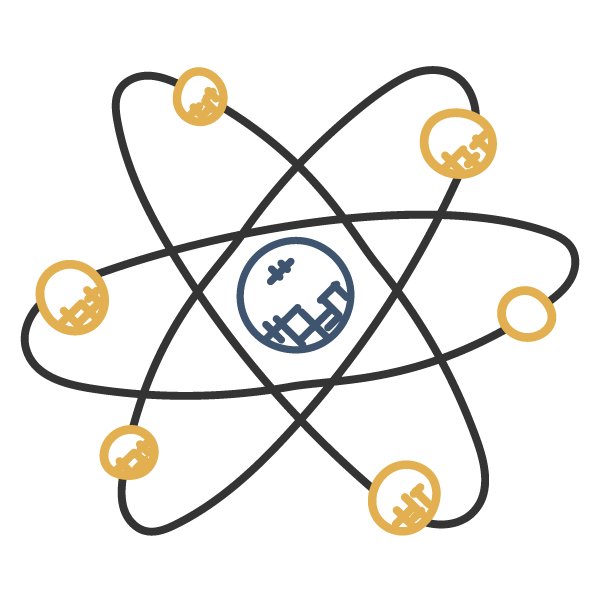 Lab Supplies for Discover Physics
For any family looking for a robust physics course, hands-on lab assignments are a must—and this involves purchasing supplies.
While most students' favorite part of physics is the labs, it's not essential that students complete all of the labs. We recommend parents have students complete a minimum of the first two labs where we teach students about lab report writing plus 13 more labs (a total of 15 labs).
Lab Supplies on a Budget
We understand the budget constraints of many homeschoolers — purchasing curriculum and supplies often for multiple children can be pricey!
We recommend your students plan to watch all of the lab videos and complete at least 15 labs for high school credit. Be sure to have your students complete labs that accompany lessons 1 and 2 where we teach students how to write lab reports.
So how can you make this work on a tight budget? One great way you can stay within your budget constraints is by completing the labs that only require easily obtainable lab supplies and supplies you can probably find around your house. 
Lab Supplies for Discover Physics
Below are two lists of supplies you'll need. On the left are lab supplies that need to be purchased from a lab supply company. On the right is a list of supplies you will like have around your house or that you can easily acquire from a local store. Alternatively, you can see a list of lab supplies listed by lesson on this page.
 Special Supplies
Computer with microphone or smartphone

Online tuner (see online classroom for link)

Thermometer (measuring below 0

°C and above 100 °C

)
Lab supplies for more lessons coming soon!
 Household Supplies
Stopwatch (preferably one that shows hundredths of a second)

Meter stick or yardstick (multiple lessons)

Ruler

Paper ball

Baseball

Tennis ball

Pool ball

Orange

Option 1: Smart phone or video camera (preferably with a slow-motion filming option)

Option 2: Large board to create a ramp

Bathtub

Camera

Light source (if camera does not have a flash)

Timer or metronome

Empty 2-liter or 20 oz plastic pop bottle

Water

Sharpie marker

Various household items

Index card (white)

Small pot

1 cup measuring cup

Spoon

Stove

Ice

Pot of boiling water

Vegetable oil

2 Styrofoam cups (16 oz capacity)

Piece of cardboard 

100-200 g of US nickels

Empty 20 oz. plastic bottle (made of sturdy plastic, PET/Recyclable 1)
Rubber balloon

Large bowl or plastic tub capable of holding water to surround the plastic bottle

Small weights that can fit inside the bottle (coins work well)

String and ruler or seamstress style tape measure 

Video camera, smart phone with video capabilities, or webcam (optional, preferred)

Masking tape for marking

Blocks/books for stacking

5 coffee filters

String, 2-5m

2-3 canned goods, various sizes and weights
2-3 empty cans, various sizes and weights
2-3 h

ollow balls, various sizes and weights (basketball, whiffle, tennis, ping-pong, etc.)

2-3 s

olid balls, various sizes and weights (baseball, golf ball, bowling ball, pool ball, etc.)